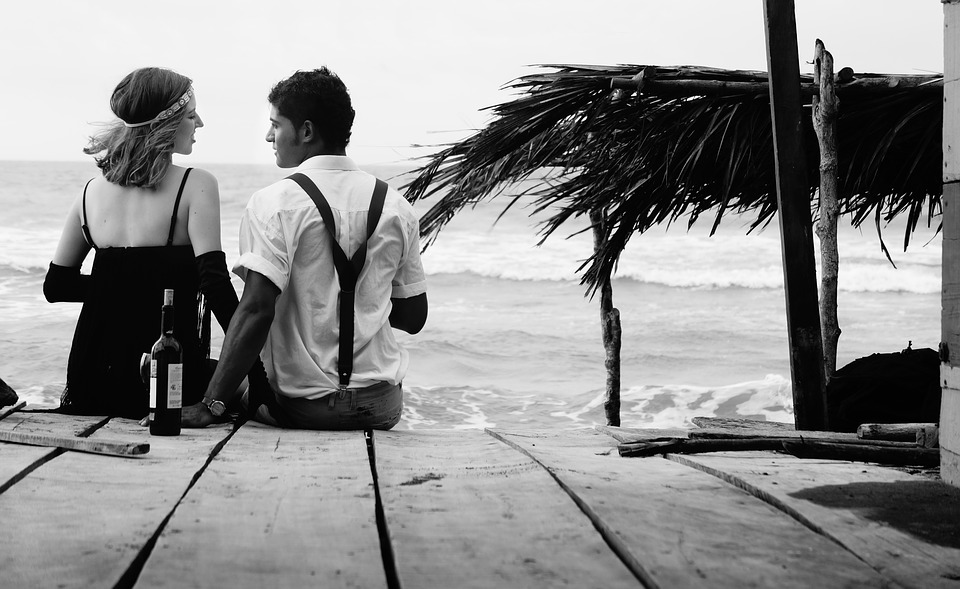 One thing we know for sure is that dating is a skill you can learn at any age, and so is having great relationships.
In this article, we highlight 43 of the top dating and relationship resources for men outside of our own material that have helped us and our clients so you can start mastering those skills and so you can easily find what you're looking for right now.
This is not an all-inclusive list; there are tons of other great resources out there. If we missed one that has been extremely helpful to you, please post it in the comments.
This is meant to be a solid list to get you started on the path to dating and relationship mastery, not a listing of ALL the resources out there. This is NOT a "RANKING" of these resources and they are NOT presented here in any kind of ranked order.
NOTE: None of the links in this article are affiliate links. We ONLY get paid if you buy one of OUR products. We're doing this because we want you to have every possible tool we know of that will help you achieve ultimate dating and relationship success as YOU define it.
***Any listing here is NOT an official "endorsement" of Dating Advice for Men Who Love Women. The information you find on external sites may not reflect the beliefs and opinions held by Dating Advice for Men Who Love Women and may be offensive to some audiences. You are solely responsible for the consequences of following any advice from any of the recommended resources found here and the helpfulness of any of these resources is not guaranteed.
Enjoy:
Founded all the way back in 1999, Askmen.com has been a trusted source for almost two decades now. They are one of the original sources of high-quality dating and relationship advice for men.
Askmen.com is a tremendous online men's magazine with hundreds if not thousands of high-quality articles you might find helpful.
Click here to access Askmen.com's men's dating page >>
Knowledge for Men's mission is "building stronger grounded men."
As part of that mission, they offer over 100 free podcast episodes featuring the top dating and relationship experts in the world and 100's of podcast episodes about every other area of personal development from the male perspective as well.
Click here to access Knowledge for Men's Dating and Relationship page >>>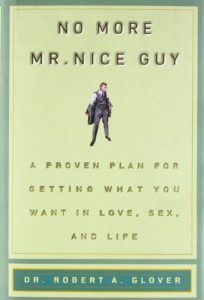 If you're a "nice" guy, this book is a must-read.
From Amazon.com:
"Dr. Robert Glover has dubbed the "Nice Guy Syndrome" trying too hard to please others while neglecting one's own needs, thus causing unhappiness and resentfulness…
He explains how they can stop seeking approval and start getting what they want in life, by presenting the information and tools to help them ensure their needs are met, to express their emotions, to have a satisfying sex life, to embrace their masculinity and form meaningful relationships with other men, and to live up to their creative potential."
Click here to learn more about No More Mr. Nice Guy by Dr. Robert A. Glover >>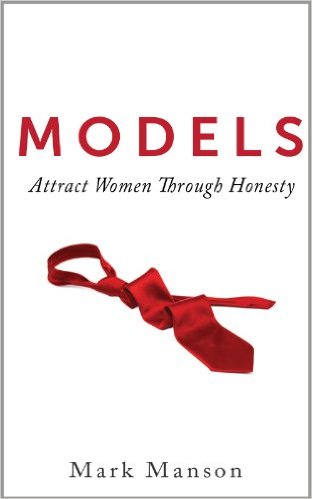 Absolutely awesome book.
From Amazon.com:
"Models is the first men's dating book ever written on seduction as a purely emotional process rather than a logical one, a process of connecting with women rather than impressing them, a process of self-expression rather than manipulation. It's the most mature and honest guide on how a man can attract women without faking behavior, without lying and without emulating others. A game-changer."
Click here to learn more about Models by Mark Manson >>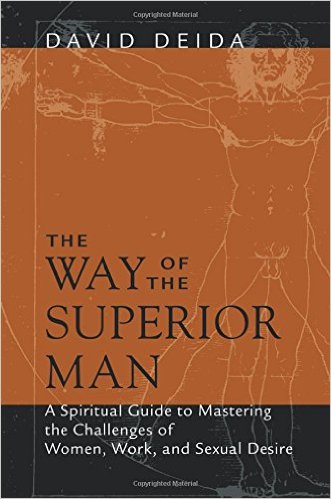 This book will change the way you think about masculinity.
From Amazon.com:
"'It is time to evolve beyond the macho jerk ideal, all spine and no heart,' writes David Deida. "It is also time to evolve beyond the sensitive and caring wimp ideal, all heart and no spine." The Way of the Superior Man presents the ultimate challenge—and reward—for today's man: to discover the 'unity of heart and spine' through the full expression of consciousness and love in the infinite openness of the present moment."
Great read.
Click here to learn more about The Way of the Superior Man by David Deida>>
MenProvement is dedicated to "Building Better Men."
From the MenProvement website:
"Menprovement is a place for men who won't settle for anything than the best. Men who are free to design their life the way they want it, not the way it was handed to them. Men who believe that life of fun, adventure and freedom is within their reach, no matter the present circumstances. Men who do their best to act from a place of honesty, authenticity, and integrity at all times.
We are a resource for YOU. A confident action-taker who is ready to do what it takes to live the live of his dream and reach his fullest potential."
MenProvement offers hours of free podcast content and articles about all things dating, relationships, and personal growth from the male perspective.
Click here to access hours of free dating and relationship advice on MenProvement's YouTube channel >>
The Art of Charm got it's start as "The Pickup Podcast," focusing mostly on dating, relationship, and lifestyle advice for men.
Since then, the company has evolved into one of the best self-help resources in the world covering social skills for dating, business, and life along with every possible facet of personal growth.
While their main focus may not be on dating and relationships at this point, the Art of Charm still offers tons of free podcast episodes featuring their own in-house experts and interviews with other top experts covering every topic relating to dating and relationships.
The Art of Charm is an incredible resource for any man who wants to improve himself. If you're one of the few who haven't heard of them yet, go check them out.
Learn more about the Art of Charm Podcast social skills toolbox here >>
Awesome website full of gold nuggets of wisdom about dating, relationships, and lifestyle for men.
From Elite Man Magazine's website:
"Elite Man Magazine is a place for men to learn and improve themselves in all aspects of life. Whether that's personal, social or business development, Elite Man Magazine is the best resource for men to become complete gentlemen."
Click here to access Elite Man Magazine's dating page >>
The Elite Man Conference features incredible speakers and is endorsed by some of the men's dating industry's top minds.
From the Elite Man Conference's website:
"Any man looking to master his Personal and Social Life has to be at this TRANSFORMATIONAL event!
You'll meet and learn from the world's best experts in self-development. You'll learn from their struggles and successes and discover the secrets to mastering all sorts of incredible skills! This conference will give you the step-by-step playbook to creating the life you've always wanted!"
Click here to learn more about the Elite Man Conference >>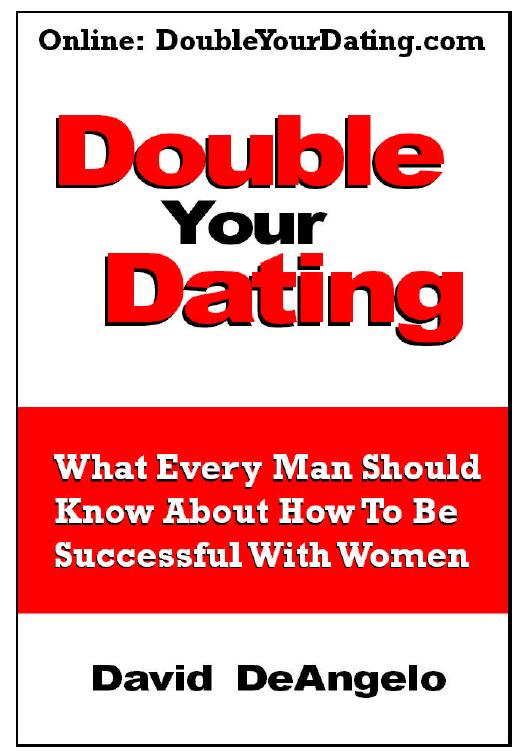 An absolute classic of a men's dating book, the principles inside Double Your Dating apply as much today as they did when it was published back in 2001.
Click here to earn more about Double Your Dating by David DeAngelo >>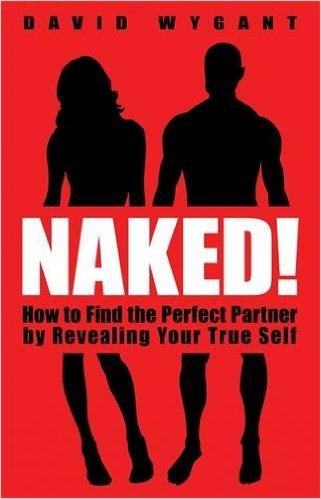 Legend has it that David Wygant was the real-life dating coach who inspired the creation of the movie Hitch.
In addition to this best-selling dating and relationship book, he offers tons of free advice and several paid programs on his main website.
From Amazon.com:
"Are you sick and tired of trying to make your relationships work? Have you had enough of putting your own needs and desires on the back burner while you try to fulfill those of someone else? Here's the reality of the situation: dating is not about trying to make things work, and it's not about putting off the things you want. What dating is all about is finding the person who is the best match for you."
Click here to learn more about Naked! by David Wygant >>
David Wygant's main website >>
Jason Capital is "America's Honest Dating Coach."
And, he's a complete genius when it comes to dating, relationships, and personal growth.
In addition to several best-selling books and programs, Jason also has a DAILY free newsletter packed with valuable content.
Click here to learn more about Jason Capital >>
Greg Greenway has an amazing, cool, laid-back style.
If you think being social and being successful with women requires acting super high-energy all the time, think again. If that's not really your thing, learn from the master of the relaxed style – Greg Greenway.
Greg is primarily a social circle expert who helps you break into exclusive, high-level social scenes that help you advance every area of your life. However, The Kings Game is an excellent dating book for men full of powerful insights.
Worth a read.
Click here to learn more about The Kings Game by Greg Greenway >>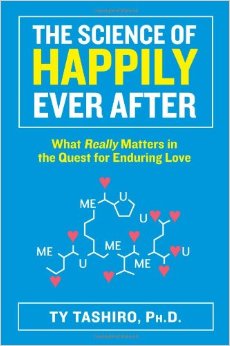 One of the most important things when it comes to being satisfied in a long-term relationship with a woman is simply choosing the right woman for you. This is one of the best books out there when it comes to what to look for in a partner.
From Amazon.com:
"In this playful and informative exploration of the science behind how to choose a great mate, acclaimed relationship psychologist Dr. Ty Tashiro explores how to find enduring love. Dr. Tashiro translates reams of scientific studies and research data into the first book to revolutionize the way we search for love. His research pinpoints why our decision-making abilities seem to fail when it comes to choosing mates and how we can make smarter choices."
Click here to learn more about The Science of Happily Ever After by Dr. Ty Tashiro >>
Coach Corey Wayne is the founder of understandingrelationships.com.
From Coach Corey Wayne's website:
"I have the unique specialty of helping men to meet & date the type of women they've always wanted and have effortless relationships, how to get a girlfriend, or how to get their wife or girlfriend back."
His website has an insane number of dating and relationship articles. Check it out.
Click here to learn more about Coach Corey Wayne >>
Need help with your online dating profile? Adam Gilad is here to help you with exactly that.
Adam is an absolute MASTER of creating online dating profiles that get you noticed and get you dates.
As an author and Hollywood screenwriter and producer, he knows how to use words and images to make your personality come through your profile in the most attractive way possible.
Click here to learn more about Deep Online Attraction >>
Struggle to keep a conversation going? Patrick King has your back.
He's a top-ranked author on Amazon and he offers powerful, down-to-earth techniques and tools that you can easily use in your real life to make you a great conversationalist.
If you want to connect more easily with women, check out Patrick King's website, books, and interviews.
Click here to learn more about Conversation Tactics with Patrick King >>
Patrick King's Amazon Author page >>
Patrick King's main website >>
Introverted Alpha helps thoughtful men attract women naturally.
Their goal is to make you a "Benevolent Badass."
They offer lots of free dating and relationship articles and training, and their staff are extremely responsive, positive, and supportive in addition to knowing their stuff. They treat their clients right.
If you consider yourself introverted, or even if you don't, Introverted Alpha is worth a look.
Click here to learn more about Introverted Alpha >>
A great resource for the modern gentleman with articles and free resources to help you with dating, relationships, and lifestyle.
Good guy swag is dedicated to encouraging young men to lead, to be successful, and to live with integrity.
Click here to learn more about Good Guy Swag >>
According to their website, Real Social Dynamics is the world's largest dating coaching company.
They focus on "real, lasting, identity level" change.
From the Real Social Dynamics Website:
"Being good with women is not something that you do. It is something that you are. RSD does not focus on masking or overcompensating for larger problems with pickup gimmicks, but instead focuses on how to really meet women and identity level change. With the ability to meet women comes more confidence and RSD is designed to structure the beginning of real lifestyle transformation."
Click here to learn more about Real Social Dynamics >>
When Neil Strauss published his best-selling book The Game, the 'Men's Dating Industry' exploded.
Guys all over the world realized they could learn to do better with women and started searching for resources like the ones in this article.
From Neil Strauss' website (Neil is also known as "Style"):
"Neil Strauss is a seven-time New York Times best-selling author. His books, The Game and Rules Of The Game, for which he went undercover in a secret society of pickup artists for two years, made him an international celebrity and an accidental hero to men around the world. Both books topped The New York Times best-seller list and were #1 on Amazon, and the former has the dubious distinction of being the most stolen book at Barnes & Noble besides The Bible.
In his follow-up book, The Truth: An Uncomfortable Book About Relationships, Strauss dives deep into the worlds of sex addiction, non-monogamy, infidelity, and intimacy, and explores the hidden forces that cause people to choose each other, stay together, and break up.
He was a music critic, cultural reporter, and columnist at The New York Times for a decade, where he won the ASCAP-Deems Taylor Award. He has also won awards for his cover stories for Rolling Stone, for which he's well-known for earning the trust of some of the most guarded and secretive celebrities in the world."
Not only do his books offer insights into dating and relationships, they are very enjoyable to read.
Click here to visit Neil Strauss' Amazon author page >>
In addition to his books, Neil offers coaching, training programs, and a newsletter through his Style persona: Style Life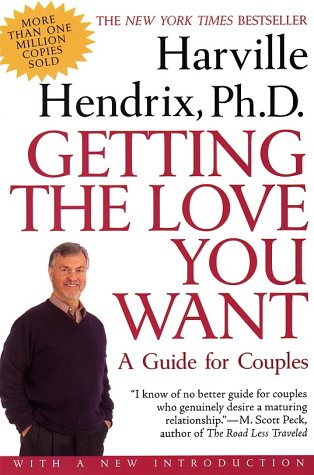 According to Dr. Hendrix, only about 10% of people are relationally healthy, meaning that most people end up NOT being satisfied in a long-term relationship at some point.
This excellent book shows you how to build a conscious partnership with your girlfriend or wife that is deeply satisfying for both of you.
From Amazon.com:
"Originally published in 1988, Getting the Love You Want has helped millions of couples attain more loving, supportive, and deeply satisfying relationships. The 20th anniversary edition contains extensive revisions to this groundbreaking book, with a new chapter, new exercises, and a foreword detailing Dr. Hendrix's updated philosophy for eliminating all negativity from couples' daily interactions, allowing readers of the 2008 edition to benefit from his ongoing discoveries during his last two decades of work.
Harville Hendrix, Ph.D., in partnership with his wife, Helen LaKelly Hunt, PhD., originated Imago Relationship Therapy, a unique healing process for couples, prospective couples, and parents. Together they have more than thirty years' experience as educators and therapists and their work has been translated into more than 50 languages, with Imago practiced by two thousand therapists worldwide."
Click here to learn more about Getting the Love You Want by Dr. Harville Hendrix >>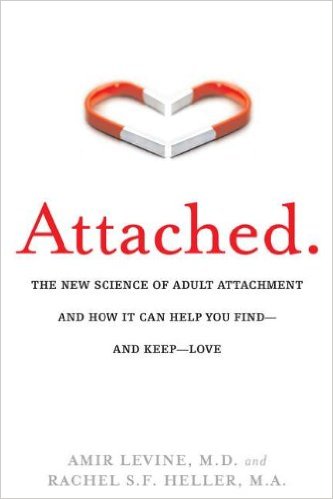 Great read about adult attachment styles that can help you understand yourself and your partner better and lead to better relationships.
From Amazon.com:
"We rely on science to tell us everything from what to eat to when and how long to exercise, but what about relationships? Is there a scientific explanation for why some people seem to navigate relationships effortlessly, while others struggle? According to psychiatrist and neuroscientist Dr. Amir Levine and Rachel Heller, the answer is a resounding "yes."
In Attached, Levine and Heller reveal how an understanding of adult attachment-the most advanced relationship science in existence today-can help us find and sustain love."
Click here to learn more about Attached by Amir Levine and Rachel Heller >>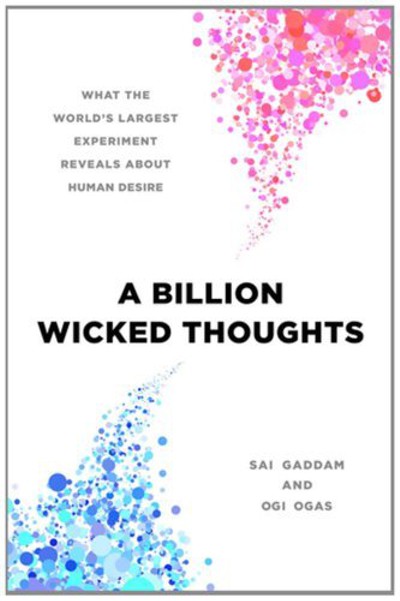 Human sexuality is notoriously difficult to study for obvious reasons.
So, two neuroscientists teamed up to analyze over a billion points of data from the internet about people's real sexual behavior, and, incorporating their neuroscience background, wrote a book about what they learned.
Extremely interesting book about human sexuality and the differences between male and female sexuality. Hard to put down once you start reading.
From Amazon.com:
"Want to know what really turns your partner on? A Billion Wicked Thoughts offers the clearest picture ever of the differences between male and female sexuality and the teeming diversity of human desire. What makes men attracted to images and so predictable in their appetites? What makes the set up to a romantic evening so important for a woman? Why are women's desires so hard to predict?
Neuroscientists Ogi Ogas and Sai Gaddam reveal the mechanics of sexual relationships based on their extensive research into the mountains of new data on human behavior available in online entertainment and traffic around the world. Not since Alfred Kinsey in the 1950s has there been such a revolution in our knowledge of what is really going on in the bedroom. What Ogas and Gaddam learned, and now share, will deepen and enrich the way you, and your partner, think and talk about sex."
Click here to learn more about A Billion Wicked Thoughts by Ogi Ogas and Sai Gaddam >>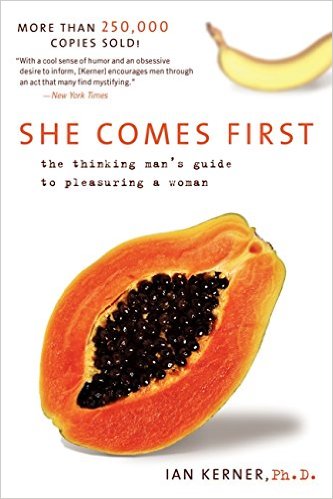 Excellent book about how to make sure your woman is satisfied in bed.
Click here to learn more about She Comes First by Dr. Ian Kerner >>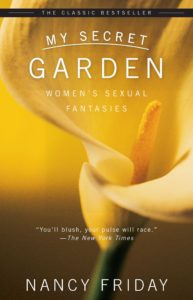 In this classic book about female sexuality, Nancy Friday shares the sexual fantasies of real women who sent her their fantasies anonymously.
Reading this book may give you more insight into how (at least some) women think about sex. At the very least, an incredibly interesting, eye-opening read for most men.
Click here to learn more about My Secret Garden by Nancy Friday >>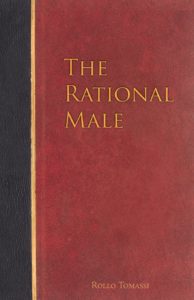 From Amazon.com:
"The Rational Male is a rational and pragmatic approach to intergender dynamics and the social and psychological underpinnings of intergender relations. The book is the compiled, ten-year core writing of author/blogger Rollo Tomassi from therationalmale.com. Rollo Tomassi is one of the leading voices in the globally growing, male-focused online consortium known as the "Manosphere".
Outlined are the concepts of positive masculinity, the feminine imperative, plate theory, operative social conventions and the core psychological theory behind Game awareness and "red pill" ideology. Tomassi explains and outlines the principles of intergender social dynamics and foundational reasoning behind them."
Click here to learn more about The Rational Male by Rollo Tomassi >>
The Tao of Badass features some of the top dating coaches (Josh Pellicier and Adam Lyons), books, and programs in the world.
They teach you "everything you have to know to be a complete badass with women."
Click here to learn more about The Tao of Badass >>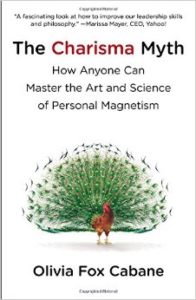 Think charisma is just something you're born with or not?
Think again.
Read this excellent book to learn what charisma really means and how to develop it within yourself.
From Amazon.com:
"The charisma myth is the idea that charisma is a fundamental, inborn quality—you either have it (Bill Clinton, Steve Jobs, Oprah) or you don't. But that's simply not true, as Olivia Fox Cabane reveals. Charismatic behaviors can be learned and perfected by anyone.
Drawing on techniques she originally developed for Harvard and MIT, Cabane breaks charisma down into its components. Becoming more charismatic doesn't mean transforming your fundamental personality. It's about adopting a series of specific practices that fit in with the personality you already have."
Click here to learn more about The Charisma Myth by Olivia Fox Cabane >>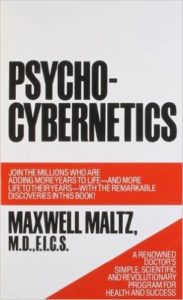 If you have a hard time seeing yourself as the kind of guy women love, grab this book and get your self-image handled.
Not a dating or relationship book exactly, but one that could have a tremendous impact on how you relate to women.
Hands down one of the best self-help books of all time.
Grab your copy if you don't already own it.
Click here to learn more about Psycho-Cybernetics by Dr. Maxwell Maltz >>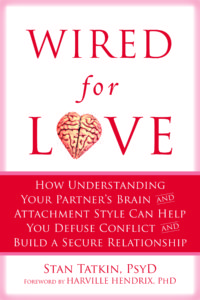 Learn more about your partner's attachment style to help you understand her better and build a SECURE relationship with her.
From Amazon.com:
"'What the heck is my partner thinking?' is a common refrain in romantic relationships, and with good reason. Every person is wired for love differently, with different habits, needs, and reactions to conflict. The good news is that most people's minds work in predictable ways and respond well to security, attachment, and rituals, making it possible to actually neurologically prime the brain for greater love and fewer conflicts.
Wired for Love is a complete insider's guide to understanding your partner's brain and enjoying a romantic relationship built on love and trust. Synthesizing research findings on how and why love lasts drawn from neuroscience, attachment theory, and emotion regulation, this book presents ten guiding principles that can improve any relationship."
Click here to learn more about Wired for Love by Dr. Stan Tatkin >>
Nick Notas helps you become an "irresistable gentleman."
According to his website, he's been a dating coach for over 9 years and his passion is helping great guys become confident, social, and successful with women.
His website is full of useful free content. Check it out:
Click here to learn more about Nick Notas >>
Patrick James gave up his promising future career as a dentist mid-way through dental school to teach you about dating full-time.
And it's a good thing he did because now he's a rising star in the industry, and even more importantly for you, his advice is on point.
If you vibe with his style, you will LOVE Patrick James.
And, you'll learn everything you need to know about attracting women.
He has an excellent newsletter along with best-selling books and programs.
Click here to learn more about Patrick James >>
Justin Jensen was formerly a coach at the Art of Charm, leading groups of men through intensive weeklong dating and relationship skills programs.
Now, he runs his own business coaching awesome guys from all over the world and he's the founder of the Grit 2 Great podcast.
One coaching session with Justin could change your life.
Click here to learn more about Justin Jensen >>
One of the original online sources of dating advice for men.
From the So Suave website:
"Since 1998, SoSuave has been offering only the best tips on how to meet, date and attract incredible women."
Click here to learn more about So Suave >>
Marni is awesome…and she knows her stuff.
From Marni's website:
"I'm Marni, and I've spent the last decade helping tens of thousands of men go from being Mr. Nice Guy to Mr. Holy S&*T, I Want Him!!!
Every product I create, every conference I put on, every coaching call I make, I have one simple mission. . . give the good guy the edge. You are about to learn everything you need to know about women. Including the things that women would never want you to know."
Click here to learn more about Marni's Wing Girl Method >>
Kezia Noble is the "world's leading female dating coach for men."
From Kezia's website:
"Kezia has helped over 100,000 men to overcome a multitude of sticking points and limiting beliefs,and open their eyes to the skills, techniques, insights and secrets that most dating coaches and well meaning female advice fail to provide them. As a result, they are now achieving a level of success with women that they once thought to be impossible to even imagine."
Click here to learn more about Kezia Noble >>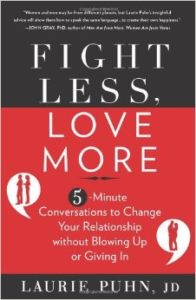 If you want to handle conflict with your girlfriend or wife well, you need tools.
This book gives you tools that you can easily apply to your real life.
From Amazon.com:
"A Harvard-trained lawyer and mediator shows busy couples how to stop fighting and start communicating.
In Fight Less, Love More, readers will learn how to identify the bad verbal habits, instinctive responses, and emotional reasoning that can cloud judgment and ultimately lead to the deterioration of otherwise healthy relationships. With exercises, examples, and sample scripts, Puhn's modern voice presents simple 5-minute strategies create immediate, positive changes and provide long-lasting communication skills that couples can continually employ when faced with conflict."
Click here to learn more about Fight Less, Love More by Laurie Puhn >>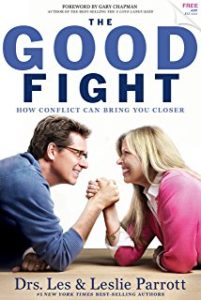 Another great book about managing the inevitable conflict that comes up in any relationship.
From Amazon.com:
"Drawing on extensive research, not to mention their years as marriage counselors, best-selling authors Drs. Les and Leslie Parrott uncover common misbeliefs about marital conflict. Let's face it, the fur flies for every couple. But only a few discover this secret:
IT'S HOW YOU FIGHT, NOT WHETHER YOU FIGHT
Whether you are dating, engaged, newly married or married for decades, this book is for you. Learn the practical research-proven, life-changing techniques that will show you how to turn every conflict to your advantage, leading to more intimacy and deeper respect."
Click here to learn more about The Good Fight by Drs. Les and Leslie Parrott >>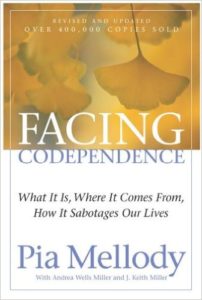 Were your parents divorced or did they have a rocky relationship?
Or, did you suffer from other trauma during childhood like many of us do?
Well, just because you didn't learn relationship skills from the people around you or you experienced trauma growing up doesn't mean you can't recover from that and learn to have happy, healthy relationships now. You are NOT doomed to repeat the past.
If you feel like "maybe you just aren't able to have good relationships," this book could change your life.
It explains what "dysfunction" really means and what to do about it so you can start to build healthy, fulfilling, satisfying relationships, break the pattern, and pass on your new skills to future generations.
Fantastic book.
From Amazon.com:
"Pia Mellody creates a framework for identifying codependent thinking, emotions and behaviour and provides an effective approach to recovery. Mellody sets forth five primary adult symptoms of this crippling condition, then traces their origin to emotional, spiritual, intellectual, physical and sexual abuses that occur in childhood. Central to Mellody's approach is the concept that the codependent adult's injured inner child needs healing. Recovery from codependence, therefore, involves clearing up the toxic emotions left over from these painful childhood experiences."
Click here to learn more about Facing Codependence by Pia Mellody >>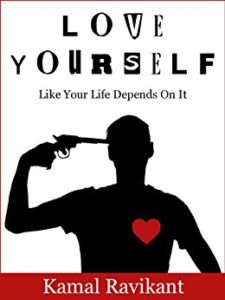 We've all heard the saying that you can't love anyone else until you love yourself.
And, it happens to be true.
So, if you want to improve your dating success and your relationships, pick up this book and start loving yourself if you aren't already doing it.
You deserve it and it will help you with dating and relationships as well.
From Amazon.com:
"The truth is to love yourself with the same intensity you would use to pull yourself up if you were hanging off a cliff with your fingers. As if your life depended upon it. Once you get going, it's not hard to do. Just takes commitment and I'll share how I did it.
It's been transformative for me. I know it will be transformative for you as well."
Click here to learn more about Love Yourself Like Your Life Depends On It by Kamal Ravikant >>
School of attraction specializes in "no-sleaze dating coaching."
From the School of Attraction website:
"We promise to NEVER give you female coaches. WHY? Because they haven't put in 1000s of hours speaking to 1000s of different types of women, they only know what they think aught to work without ever having put the hard yards in to test their theories. Learn from guys who have shed blood, sweat and tears into learning to find success with women. They were in your position not that long ago, understand how you're feeling because they've felt it before and know exactly what to do to help you maximise your pickup success.
We've selected coaches that have had different struggles and use different methods of attracting women – ALL of which are awesome."
Click here to learn more about School of Attraction >>
Attraction Institute is dedicated to helping you become a "strong, confident, and naturally attractive man."
You fill find lots of free useful content on their website along with paid resources as well.
From the Attraction Institute Website:
"Despite being voted one of the top men's dating advice websites, you won't find structures, you won't find techniques, you won't find tactics, and you won't find lines.
Instead, you will find ways of stripping back the structures, techniques, rules, and all the other barriers that have been preventing you from living your life on your terms…
…so you can let out the naturally attractive man you have inside."
Click here to learn more about Attraction Institute >>
The New Man Podcast is one of the best self-help resources for men in the world.
The podcast features interviews with top dating, relationship, and sex experts in addition to general personal growth and business topics.
Countless hours of free awesome content that will take you to the next level.
Doesn't get much better than that. =)
Click here to access the New Man Podcast's dating and relationships page >>
BONUS: Our clients have been telling us that our products are awesome and you can get a free program from us here.
Listen, you can definitely learn everything you need to know about dating and relationships from tons of great sources out there today. The information is there for you…
…So the real key is TAKING ACTION.
Apply what you learn in your real life, see what works FOR YOU, cut what doesn't, and then continue to learn more every day.
If you do that and keep going, your success is inevitable.
What resource has helped you the most that we missed? Post it in the comments so we can all benefit.
Cheers!
Advanced Free Training:
Attract Women Without Words – Brad Pitt's Body Language Secrets
How to Attract a Devoted Girlfriend or Wife – The Formula
How to Get Her Number and Text Her – Free E-Book